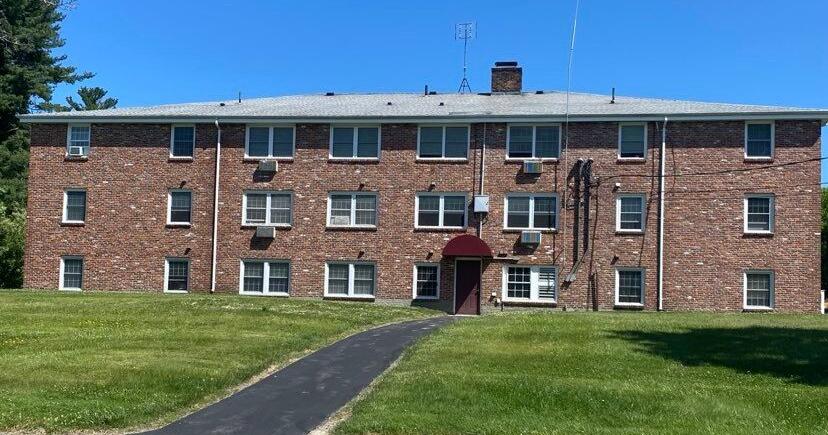 Westgate Arms tenants have 7 months to vacate, not 90 days | New Hampshire
SALEM, NH — Landlords of Westgate Arms — a 288-unit apartment complex — have postponed the eviction of hundreds of tenants and the renovation of 12 apartment buildings after hearing about tenants' struggles with the rising rental market arrow.
Eviction notices were recently posted on the doors of all 24 units in the building at 25 Hampshire Street, saying everyone must vacate by August 15, starting a 90-day timer. Word has spread that the other 11 buildings in the apartment complex will be next.
Last Tuesday, about 50 people gathered at St. David's Episcopal Church in Salem to express their displeasure at the sudden announcement.
Hosted by Isaiah 58, a local nonprofit, the forum brought together tenants, their school-aged children, local and state leaders, school trustees, church leaders from neighboring communities, and the prominent builder localSteven Lewis.
Also in attendance was Andrea Brown, senior vice president of operations at Gilbert G. Campbell Real Estate, the Lowell-based company that owns the apartment complex.
As a result of what they heard at the meeting and due to backlash from the media, a new letter from property management, distributed Friday to all 288 households, begins: "You spoke and we listened."
The new deadline for the first group of residents to vacate their premises is January 15, 2023.
"No one is required to vacate their dwelling until their building is about to be renovated," the letter continues. "In almost all cases, residents have between eight months and two years before their building has its turn."
According to management, many Westgate Arms units still have original cabinetry, bathrooms and plumbing, dating back to 1967.
The work to be carried out requires frequent and sometimes prolonged interruptions of electricity, water and sewer services.
Renovated units will have new kitchens, bathrooms and finishes. Common areas and entrances will be updated and a new modern video intercom system will be installed.
"To minimize inconvenience and give residents as much notice as possible, we have chosen to do one or two buildings at a time," the letter states.
The letter goes on to say that residents of Westgate Arms will have access to the new units first, before they are announced to non-residents.
After heavy criticism of the re-application process, the new memo clarifies that the application fee will be waived for existing residents, "but we will need to follow the normal application process to ensure they can afford the new rents".
Financial incentives to move earlier have been doubled, now between $500 and $1,000 depending on moving dates.
The letter promises "prompt refund of security deposits."
Upgraded two-bedroom apartments will be offered at a monthly rent in the range of $1,610 to $1,680, depending on location in a building.
One-bedroom apartments will cost between $1,425 and $1,480. Studios will cost around $1,200.
These prices were previously unknown, although tenants have the option of returning once the work is complete.
"We are pleased to offer residents of 25 Hampshire the newly refurbished apartments at a substantial discount to rents found in equivalent units in other communities," according to the letter.
Heating, water and sewage will always be included. People interested in a 12-month lease, in order to lock in their new rent, will be able to sign one.
This is not typical for Westgate Arms or other properties owned by Gilbert G. Campbell Real Estate.
As things stand, tenants pay month-to-month rent with the understanding that prices can be increased or an agreement can be terminated with just 30 days notice.