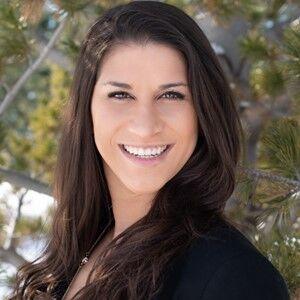 THE PODIUM | Data lowers fear of eviction | Opinion
When the U.S. Supreme Court overturned the Center for Disease Control's moratorium on evictions, some of the nation's top lawmakers and advocacy groups fueled fears that September would bring a record wave of evictions. Many people were led to believe that low-income residents of their communities would be forcibly evicted from their homes at unusually high rates. Data on the September evictions – both in Colorado and across the country – demonstrate the exaggerated and misleading nature of these claims.
Deportation requests in Colorado remained at record highs through September, reaching only 66.3% of September 2019 levels. Since the Supreme Court's decision of August 26, only 2,498 actions of evictions were filed statewide, well below the pre-pandemic average for that time period. The alarmists' claims about skyrocketing evictions and forced displacement have been vastly overstated – and that's not just the case in Colorado, it's a trend nationwide.
Eviction requests in cities across the country remain well below normal levels before the pandemic. According to data collected by Princeton University's Eviction Lab, the number of eviction requests in major U.S. metropolitan areas has declined or remained stable.
Evictions, whatever their circumstances, do not benefit rental property owners. We all benefit from a stable housing market, and that market depends on rental housing providers and residents working together to resolve payment issues, make new deals and keep people in their homes.
New eviction data shows that the solutions put in place by rental housing providers during the pandemic to support residents are working. These programs, like the Colorado Rental Relief Fund, continue to operate, with money available to tenants in need.
It is important for the government to allow the rental market to return to normal. The moratorium on evictions has delayed that comeback, and future restrictions on rental property owners and the rental housing market will only delay it further. Rent payment rates remain high and eviction rates remain low – this trend has remained stable throughout 2020 and 2021. The key to an affordable housing market does not lie in more authoritarian protectionist policies; it enables rental housing providers and residents to work together to find stable and sustainable solutions.
The Colorado Apartment Association and its members provide much-needed affordable housing in Colorado's booming housing market. Rental buildings improve people's quality of life by providing affordable, convenient and flexible housing options for all lifestyles. They also help grow Denver's economy by creating jobs, diversifying urban living options, and housing our city's thriving young population. The environmental impact of multi-family housing is also notable, as multi-family properties promote responsible land use, protect open spaces and preserve public parks.
Our industry is vital to the fabric of life in the Denver subway. Unnecessary fear-mongering tactics and fear-mongering do not benefit the public. As we all work to get back to normal life, it's important that we avoid spending time and energy on manufactured issues and instead focus on data. The number of evictions remains unprecedented and we are proud of the work our members have done in resolving payment issues with their residents. Let's continue to work together towards more thoughtful and effective solutions, so that we can achieve a stable and affordable housing market in Colorado that all Coloradians deserve.
Destiny Bossert is the Director of Government Affairs for the Colorado Apartment Association.
Destin Bossert is the government abusiness manager for the Colorado Apartment Association