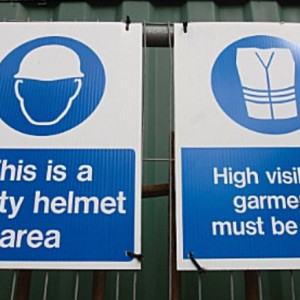 Social landlords invited to respond to the SHR survey on the health and safety of tenants
The Scottish Housing Regulator (SHR) has written to all social landlords asking them to complete a tenant health and safety survey.
Social landlords have an obligation under the Occupational Health and Safety etc. Act 1974. The "Management of Health and Safety at Work Regulations 1999" outlines what organizations are required to do to manage health and safety under the 1974 Act.
Social landlords must ensure that they fulfill all their obligations in terms of the safety of tenants and residents; obtain appropriate assurance as to their compliance with all relevant security requirements and ensure that they take prompt action to remedy any non-compliance.
In their annual assurance statements submitted to SHR each year, they must also provide assurance that their organization complies with all relevant regulatory requirements. This includes confirming that they are meeting all of their legal health and safety obligations and responsibilities.
The purpose of the tenant health and safety survey is to provide the regulator with additional and more detailed information on how landlords obtain this insurance. Of particular interest is how owners obtain assurance that their systems, policies, procedures and work practices ensure compliance with health and safety requirements.
The results of the survey will be used to inform the regulator's annual risk assessment and its planned engagement with owners in 2022-23. An overview of the main results of the investigation will be included when a summary of the results of the risk assessment is published at the end of March.
Owners are invited to complete the survey by January 26.