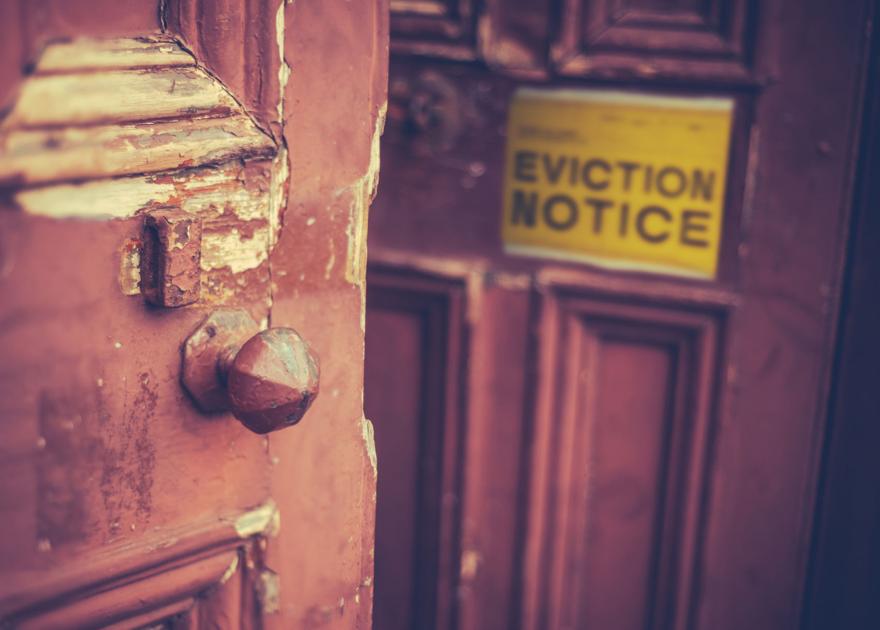 Sixth Circuit Rules CDC Moratorium on Deportations Unconstitutional | national
(The Center Square) – The Sixth Circuit Court of Appeals has unanimously ruled that the national moratorium on evictions mandated by the United States Centers for Disease Control and Prevention (CDC) is unconstitutional. The court said in its ruling that the issue should ultimately be resolved by Congress.
The three-judge panel ruled that the CDC had exaggerated the federal government in requiring that tenants who are unable to pay their rent and who violate their tenancies cannot be evicted. The CDC had put in place a moratorium in response to the millions of people who have lost their jobs due to governors shutting down their state economies to slow the spread of COVID-19.
"It is not our job as judges to craft legislative rules that favor one side or the other," the judges wrote. "But that shouldn't be the job of the bureaucrats in the executive branch, either. While landlords and tenants probably disagree on a lot of things, there is one thing they both deserve: to have their issues resolved by their elected representatives.
The court upheld the ruling of U.S. District Judge Mark Norris, which in March blocked the implementation of the moratorium on evictions in western Tennessee.
The CDC argued in court that Congress had authorized the freezing of evictions under COVID-19 relief legislation, and that issuing the moratorium was within its regulator. The three-chamber appeals court dismissed their argument on Friday.
"What is the difference between the experts of the general management and those of the Congress? Experts from the executive branch issue regulations; congressional experts make recommendations, "they wrote. "The congressional bureaucracy leaves legislative power to the representatives of the people – where the founders put it."
Last month, the U.S. Supreme Court ruled the other way in a 5-4 decision in a case brought by homeowners seeking to end the moratorium on evictions.
Judge Brett Kavanaugh argued that while he believed the CDC had overstepped its authority in implementing the moratorium, he voted against ending it because the policy was due to expire on July 31 anyway.
"Homeowners have lost over $ 13 billion each month under the moratorium, and the total effect of the CDC's overbreadth can reach up to $ 200 billion if it remains in effect for a year," said the National Association of Realtors in an emergency petition they filed. with the Supreme Court.
The CDC has not said whether it plans to appeal the ruling, but with the ban set to end this month, the Pacific Legal Foundation argues that the ruling reduces the likelihood that the CDC will renew the moratorium or appeal the decision. The Foundation has sued the CDC twice on behalf of the owners. In Skyworks v. CDC, a court ruled that the CDC did not have the legal authority to enact the deportation ban.
"From the time the CDC outlawed evictions nationwide, the Pacific Legal Foundation has maintained that the CDC was acting both illegally and unconstitutionally," said Steve Simpson, a senior lawyer for the PLF in the United States. cases against the CDC, in a statement. "The Sixth Circuit has now confirmed that we are right. It is gratifying to see the courts take their constitutional role seriously even during a pandemic. "