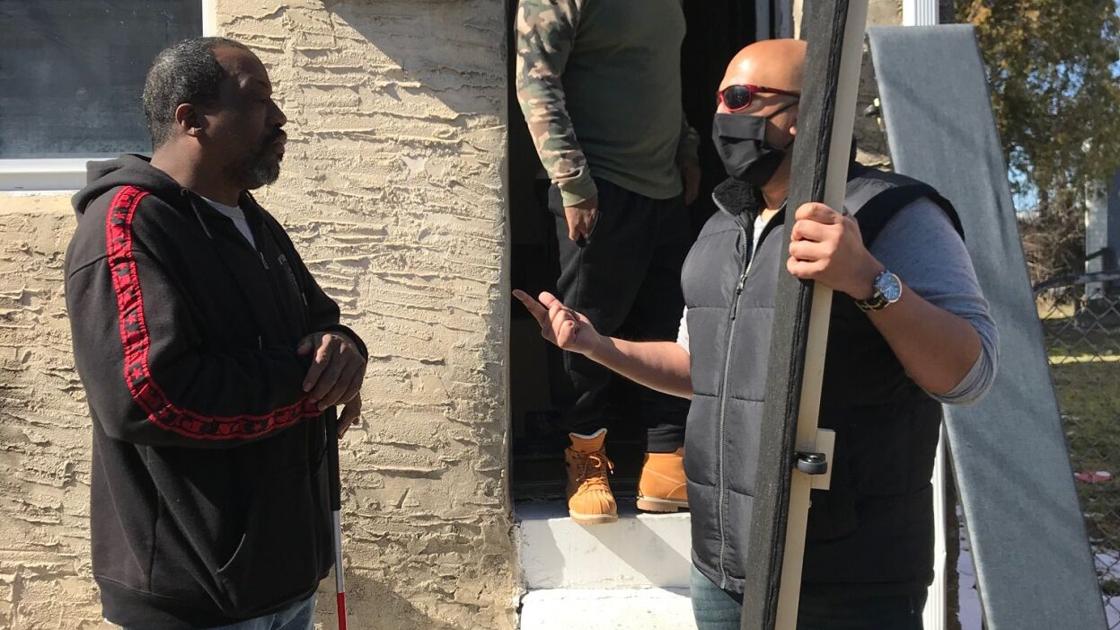 Settlement reached with ex-owner after blind man was wrongly evicted during COVID | The latest news from WDEL
A blind man who was wrongfully evicted from his Southbridge apartment, without warning during a winter storm and the ongoing coronavirus pandemic, has found a settlement in part of his case.
Bill Murphy, 52, has reached an agreement with his former owner Kenneth Stanford, according to his lawyer.
"The federal civil rights case against the owner of the Murphy family has been resolved, in confidence, to the mutual satisfaction of both parties," Neuberger said. "Justice for the poor and the disabled has been done," lawyer Steve Neuberger said.
The details of the settlement remain confidential and a court must still approve the terms of the settlement because minors are involved.
The lawsuit against the Delaware peace justice system and the agents involved in Murphy's eviction that took place in February 2021, will be tried.
Bill still intends to end his 'evict first, ask questions later' policy, which was used to kick him and his family out of their home despite his signed lease and without notice or notice. hearing before a Delaware judge, "Neuberger said.
On February 11, 2021, Murphy was preparing breakfast when he received a knock on the door and was given half an hour to leave the Townsend Place premises before he and his young daughters were thrown in the bathroom. street, despite a valid certificate. , signed, one year lease. At the time, agents rejected the lease, noting that it was not notarized, sealed or watermarked. However, none of these requirements for leases exist under Delaware law.
Additionally, the eviction order, carried by police officers and shown at the scene, contained the name of a previous tenant, not Murphy.
After leaving the house, the house was barricaded and Murphy was unable to retrieve the urn containing his wife's remains or his children's laptops, which they needed to attend Zoom School.
Since being evicted from his home, Murphy and his children continue to reside at the New Castle County Hope Center, a hotel that has been turned into an emergency pandemic shelter, with funding from the County CARES Act, in December 2020.
"Bill is hanging on there… it's always an unsettling time," Neuberger said. "They are struggling; they have struggled to find alternative accommodation. It is difficult to find rental accommodation now given the situation with COVID and with the closure of the moratorium on evictions, so he hangs on, doing their best, but the whole family is still having a hard time. "
While the settlement funds may help improve Murphy's situation, his lawsuit continues against the court system to ensure this never happens to anyone again.
"It will certainly reassure Bill that this will never happen again, and he won't have that assurance until the state ends its policy. You can't kick someone out of their house without it. give him a hearing, especially when you give the agents your signed lease, and until Bill is confident it won't happen to someone else, that's what will put him to sleep the whole day night, "Neuberger said. It was such a terrible experience for him and his family."
The last time WDEL contacted Stanford for comment, he asked that we never call him again.
A spokesperson for the Delaware court system previously said he would not comment on the pending litigation.