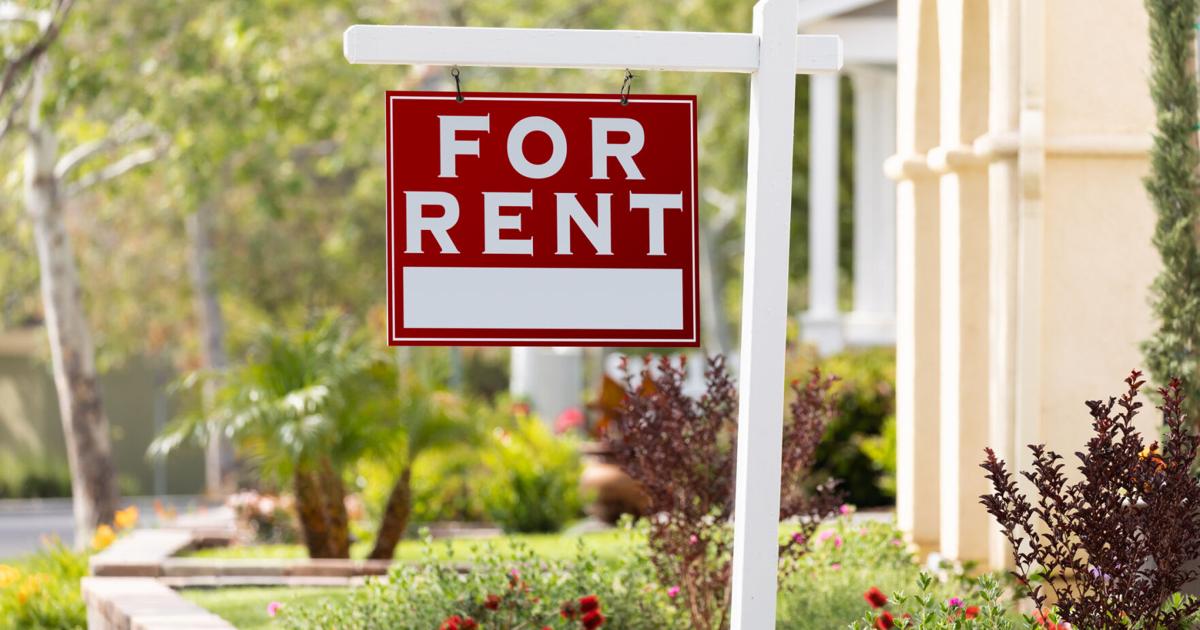 How Landlords Can Avoid Rental Pitfalls and Create a Solution That Works for Everyone | Sponsored: Latter & Blum Acadiana
Although Lafayette's rental housing market has traditionally been less robust than cities of similar size, it has been strong in 2022. Under the right circumstances, making residential property available for rent can be an ideal solution for landlords. and tenants. However, this can present challenges and there are steps both parties should take beforehand to ensure everything goes smoothly.
Lori McCarthy, Managing Broker of Latter & Blum Acadiana, talked to us about the benefits of renting a residential property as well as how to overcome any obstacles that may arise.
Let's say someone owns a residence that they plan to make available to tenants. What are the advantages and disadvantages of this approach?
With rising interest rates, some people have decided they'd rather rent their home than sell it. The temptation of a new source of income attracts many people. However, if there is a mortgage on the property, they will need to consider the total expenses of the property to confirm that they can charge a rental rate that will at least allow them to break even and hopefully the, to make a profit. For some people, it may even be an opportunity to pay off their mortgage.
On the other hand, owners will need to think about how they will handle the challenges that arise, especially if they live in a different city than where the property is located. Tenants will have certain expectations that must be met. In addition, it is increasingly difficult to find good tenants who maintain the property and pay on time.
What makes a rental property attractive to tenants?
Generally people choose to rent either because they don't have the credit or the funds for a down payment or because they don't want to be tied down by a house note if they are unsure of their future. in the community. Either way, tenants are looking for a safe, well-maintained place with a landlord or property manager who addresses issues as they arise and is available for emergencies.
Tenants also consider location. Often they want to live in a particular neighborhood close to where they work or in certain school zones.
What are the benefits of listing a rental property with an agency like Latter & Blum?
Latter & Blum offers landlords the opportunity to pitch their rental listing to more than 1,600 real estate agents across Acadiana and submit it to multiple national websites for maximum exposure. Our Latter & Blum agents can also help landlords with staging and pricing, as well as background checks to help landlords make informed tenant decisions. As real estate agents, our agents are trained to comply with fair housing rules and regulations to best assist the landlord.
How does a landlord determine how much rent to charge?
The cost of rent is determined by several factors, but location and amenities are the main ones. Often, real estate agents use the 1% rule: once the market value of a property is determined, the typical rental cost is 1% of that value. For example, if a house is valued at $250,000, it would require rent of $2,500 per month. This theory works in most cases, but can vary depending on the condition of the home as well as its location and amenities.
How do landlords and tenants divide costs such as utilities, insurance, maintenance and others?
The owner is responsible for maintaining insurance on the property because if anything happens, it will ultimately be theirs. Most renters are responsible for an additional renter's policy to cover personal effects, since the landlord's policy pertains to the structure.
Landlords are generally responsible for all maintenance expenses, including HVAC systems, appliances, electrical, and plumbing. Tenants cover utility costs.
It's not uncommon for a landlord to have their own lease, often drawn up by their attorney, that details all the expenses and potential issues, then states who is responsible for each.
What are some common myths or misconceptions about rental properties and landlords?
When it comes to the tenant/landlord relationship, real estate agents often hear discussions about a landlord's ability to evict a tenant for no reason or that landlords have the right to enter the property whenever they want. . Although a landlord has the right to evict for nonpayment of rent or because a tenant has broken a lease, they must follow state eviction laws.
As for free entry, leases specify the conditions under which a landlord can enter a property. Regardless of whether they own it, they must notify the tenant. Tenants have what is called a right to quiet enjoyment and calm. The only exception to this law is an emergency such as a burst pipe or fire.
Latter & Blum has local offices at 2000 Kaliste Saloom Road in Lafayette, 209 West Main Street in New Iberia and 220 Prescott Boulevard in Youngsville. For more information or to speak to an agent, visit www.latter-blum.com.