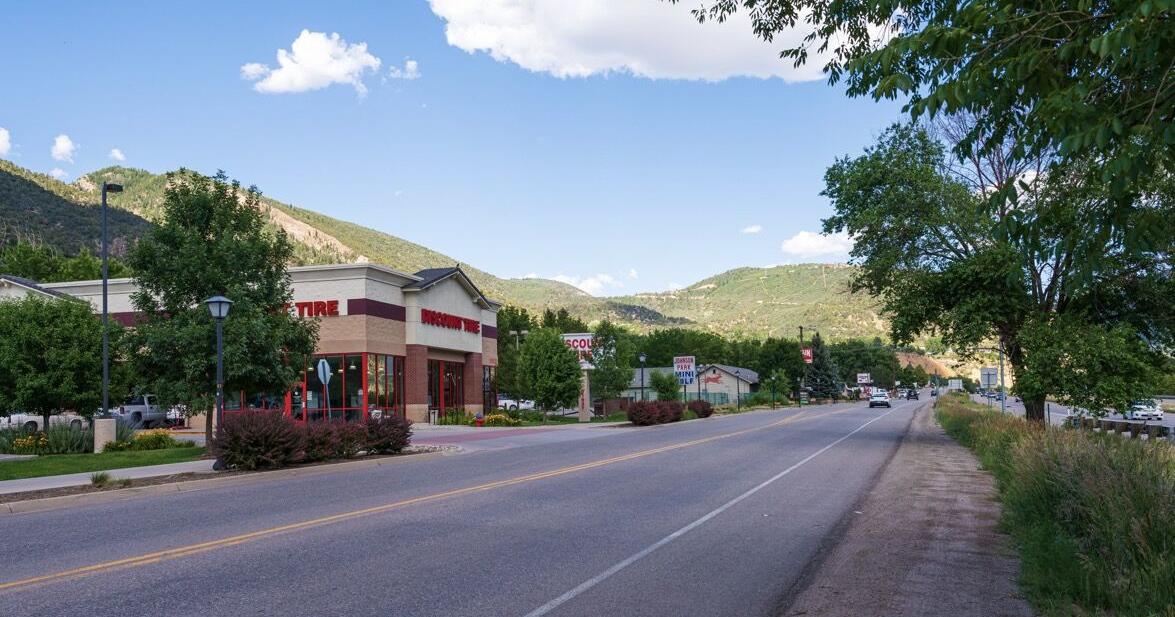 GWS ordinance hailed as 'innovative' housing solution | New
Glenwood Springs' aging lodging facilities could help solve the city's growing housing crisis, Deputy City Manager Jennifer Ooton said.
At the regular Glenwood Springs City Council meeting on Thursday, members of council approved an ordinance to facilitate conversions of hotels and motels to extended-stay housing and multi-family residential units.
"[City] staff believe our area is at a crisis point when it comes to housing," Ooton told council members. "This [ordinance] is vitally important to us with regard to workforce housing.
The ordinance, which changes the language of the city's municipal code, outlines two strategies for landlords and developers to ease development burdens on existing lodging establishments looking to transition from short-term stays — 29 days or less. – to extended rental contracts.
One strategy would include a variety of code changes for property owners seeking commercial classification conversion, such as extended-stay hotels. A second strategy involved code changes for residential conversion, such as hotels becoming multi-family residential units.
Changes to the business strategy include:
• Require kitchenettes, on-site laundry facilities and at least three-quarters bathrooms in units.
• Limit rental contracts to a maximum of 180 days, except with a governmental or quasi-governmental entity.
• Prohibit recreational vehicles or trailers in parking lots.
• Creation of exterior lighting requirements.
• Deed restrictions for establishments of 10 or more units (to limit deed to 20% of units at an average of 80% median area revenue).
• Exemptions from providing additional parking spaces if the building footprint is not changed by the conversion.
• In addition, in some cases, existing extended stay hotels would be granted an extension to install fire suppression systems.
While a planning application would not be required for business strategy, a building permit application would still be required for renovation projects, according to city documents.
"We anticipate this would be used primarily for older-style hotels," Ooton said, offering motorized campsites as an example.
For the residential strategy, changes include:
• Make the city's planning commission the decision-making body.
• Removing the final plan review requirement, which would shorten the development review timeframe by three months,
• Subject conversions to home network upgrade fees.
• Exempt conversions from common open space requirements.
During public comments on the agenda item, Roaring Fork Transportation Authority facilities manager Mike Hermes said the transit entity supports the changes to the code.
"We have reduced service by 13% this summer, and if we do not reach our hiring quota, it could be the same this winter," said Hermès, explaining that RFTA staff are short by about 40. drivers, eight mechanics and six administrative staff. .
Recruiting people to the valley is increasingly difficult, largely because of housing shortages, he said. As a result, Hermes said RFTA is considering contracting with a hotel for extended-stay workforce accommodation.
Lifting increased parking requirements could be important for similar projects, he said.
"Most of these hotels are cobbled from corner to corner," Hermès said. "And there's not much room for extra parking."
Renew Roaring Fork Senior Living CEO Lee Tuchfarber called the code amendments an "innovative approach" to creating more living space in pre-existing buildings in the community.
"There is a huge national and local need for affordable senior housing," Tuchfarber said. "Building something new in today's world is extremely expensive. And that offers a certain immediacy because the building is already erected.
Tuchfarber said he hopes other communities in Colorado will follow Glenwood Springs' example with similar policies in the future.
The code amendments are not, however, a silver bullet to address affordable housing needs across the valley.
"It's just one piece of the puzzle," Ooton said.
City of Glenwood Springs staff are working on several other potential housing solutions for the council to consider in the coming months, she said.
Council member Ingrid Wussow moved to endorse the ordinance with a second from Marco Dehm. The motion passed 6-0 with Shelley Kaup absent.