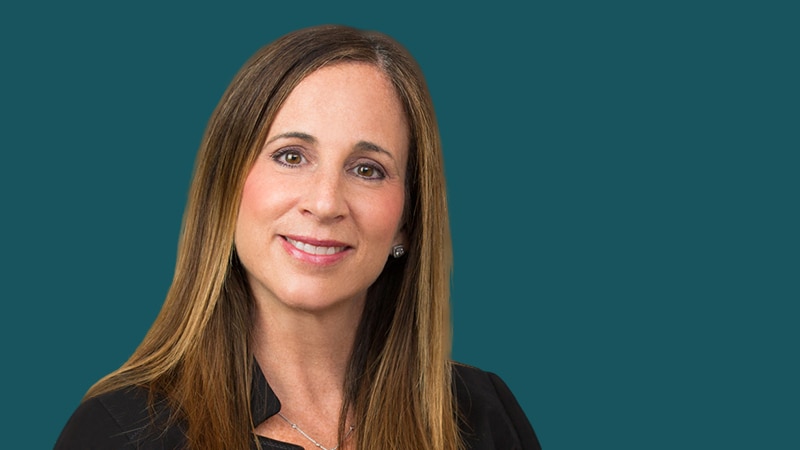 Friendly arrangements may result in violations of federal law
Physicians often form friendly relationships with other providers to allow them to use their office space, equipment, or personnel. This may be a good referral source or someone the doctor can refer patients to. Maybe the parties plan to combine the practices later. It could also be a favor for another doctor who needs the extra space.
Whatever the reasoning, doctors must examine each relationship to ensure that it is within the law.
Many health laws apply to doctors. One of the key laws is known as the Anti-Kickback Law (AKS). The AKS is a criminal law that generally prohibits the trading (or offering to trade) of anything of value, for the purpose of inducing (or rewarding) the referral of reimbursable businesses by care programs federal health care.
The AKS essentially challenges all relationships between the parties where a referral from a federal patient, or another generation of federal businesses, may take place. This is true whether or not there has been payment. This means that every business relationship between healthcare providers should be reviewed to ensure that it is compliant, regardless of the extent of the interaction.
For example, consider Dr. Jim and Dr. Jane, old friends from medical school. Dr. Jane has a thriving cardiology practice, but plans to expand into the outskirts of town where her practice is located. She isn't sure if she wants to pursue this second office, so she talks with her friend Dr. Jim, who suggests she use one of his offices in her internal medicine practice space.
Dr. Jim thinks it would be convenient to have Dr. Jane on site and plans to refer patients and promote her presence in the office so that she stays long term. Dr. Jane is excited about this opportunity, which will introduce her to an existing patient base. The parties agree that Dr. Jane will use the reception, the facilities located in the office and all common areas. With a handshake, the parties seal the deal.
The above scenario is not unusual. These relationships are rarely documented and rents may or may not be exchanged between the parties. From a regulatory perspective, there are several things wrong with the above relationship.
The most obvious problem is that Dr. Jim provides free rent and support. Does it matter since he is most likely to make referrals to Dr. Jane? The answer is yes. The orientation of the remuneration, the intention of the parties and the number of dismissals are not decisive. The fact is that the parties are exposing themselves and all of their business arrangements to scrutiny if they do not structure that arrangement to comply with the AKS.
The above arrangement could easily be structured to comply with the AKS, which has safe harbors that protect certain arrangements, such as space and equipment rental (both of which are involved in the above scenario). -above).
This would generally require that:
The lease is established in writing and signed by the parties.

The lease covers all the equipment/spaces rented between the parties for the duration of the lease and specifies the equipment covered by the lease.

If the lease is intended to provide the lessee with the use of the equipment/space for periodic time intervals, rather than full-time during the term of the lease, the lease specifies exactly the timing of those intervals, their precise duration, and the exact rent for this interval.

The duration of the lease is at least 1 year.

Aggregate rental fees are fixed in advance, are consistent with fair market value (FMV) in arm's length transactions, and are not determined in a manner that takes into account the volume or value of any recommendation or activity otherwise generated between the parties for which payment may be made in whole or in part under Medicare, Medicaid, or any other federal health care program.

The total rent does not exceed what is reasonably necessary to achieve the commercially reasonable business purpose of the rental.
Drs. Jim and Jane should document their relationship and determine the FMV of the items and services provided (including any use of personnel, supplies, etc.). FMV should reflect the value of the space or equipment for general business purposes, without considering any additional value that may be attributed to the space or equipment due to its proximity or convenience with sources of referrals or otherwise generated business for which payment can be made by a federal program.
An audit of all relationships where referrals and/or consideration change hands should be performed annually by every healthcare company that interacts with the federal government. Although many providers who fail to document these types of relationships or structure them properly are never discovered, the consequences can be significant when revealed.
More importantly, for firms looking to sell their practice to a third party, poorly structured leases and similar arrangements can become a hassle or deal-killer during the due diligence process and/or require self-disclosure to the Bureau. of the Inspector General.
Similar arrangements that medical practices tend to enter into without questioning the legality include: agreements with laboratories that provide free phlebotomists, use of support staff from referral sources, payment of commissions for specialists or marketing departments, management agreements with companies that oversee prescription medication/allergy/EMR programs (poorly structured) and similar arrangements. Each of the above types of agreements can be properly structured, but more often than not, medical practices simply don't know there's a problem and rely on assurances from the provider that the relationship is compliant.
The AKS is only a law that can have an impact on agreements between referring doctors. Physicians must also ensure that their relationships comply with Stark Law and applicable state laws. It is always ideal for practices to consult with an experienced healthcare attorney to review new and existing compliance provisions.
Join Medscape's new blogging initiative! We're looking for doctors, nurses, physician assistants, specialists, and other healthcare professionals who want to share their expertise in one to two paid blog posts per month. Please email [email protected] for more information.
Follow Medscape on Facebook, TwitterInstagram and YouTube
About Ericka Adler
Ericka L. Adler, JD, LL.M, is a shareholder and head of the health law group at the Chicago law firm Roetzel. For nearly 25 years, she has represented individual providers, groups of physicians and other health care entities, focusing on regulatory and transactional health care law. Adler is also skilled in compliance advisory, managing mergers, sales and acquisitions of healthcare entities, and has deep experience with Stark, anti-kickback law and other challenges facing health professionals.
She also works with vendors in HIPAA, fraud and abuse, billing audits, government investigations, and contract litigation.
Visit Ericka's blog and podcast.
View Ericka's LinkedIn profile